Views of mountains, valleys and glaciers, sweet and fruity temptations and sporting challenges make sun-drenched Val Venosta a great destination for an action-packed, enjoyable and cultural holiday – especially in summer. That´s because its pleasantly mild climate, teamed with a fascinating variety of landscapes, just invite you to jump right in...discover lots more about Val Venosta!
We've put together the top tips for a summer adventure in Val Venosta!
#1 Cycling along the Etsch river

While Via Claudia Augusta was once an important trade route, it now serves as a
popular cycle path
that features traces of history amidst the Val Venosta countryside. is ideal for leisurely bike rides and family days out. A number of bike hire shops along the route and the Vinschger Bahn train make it possible to tailor the stages along your route to your own cycling needs and wishes.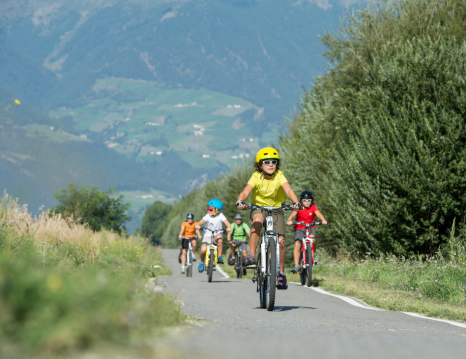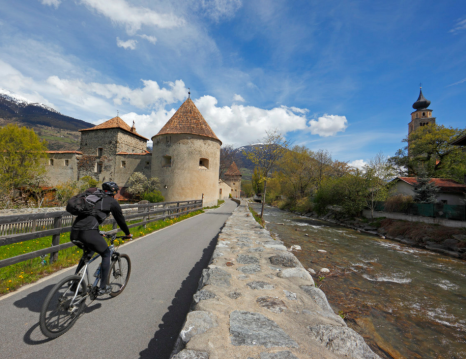 #2 Heading for the hills instead of feeling the heat

Val Venosta, with its relatively mild temperatures, is particularly appealing in summer. The higher up, the easier it is to keep a cool head. A few days spent in the impressive mountain wonderland, from Staben up to the Reschen Pass, may be had when doing the
Val Venosta High Path
. If you just fancy a one-day walk, you can just do one of the several stages.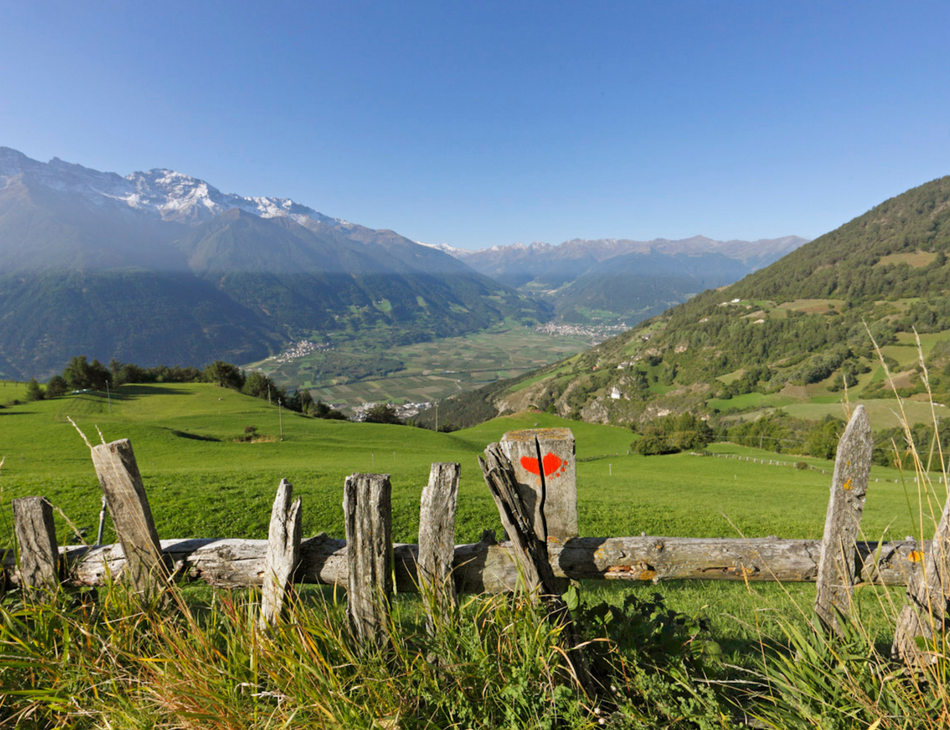 #3 Climbing fun

And while we're on the subject of heights: if you've got a head for heights, Val Venosta can be a
climbing paradise
! Climbing halls, climbing gardens and routes of varying levels of difficulty are just waiting to be conquered!
#4 Down by the lake

Speaking of the highlights of Val Venosta, the symbol of the valley, the Reschensee lake, just has to be included. It is perfect for days out spent hiking, cycling and fishing, as well as being a fascinating sight in itself. The sunken church tower has lots of stories to tell...go there and find out for yourself!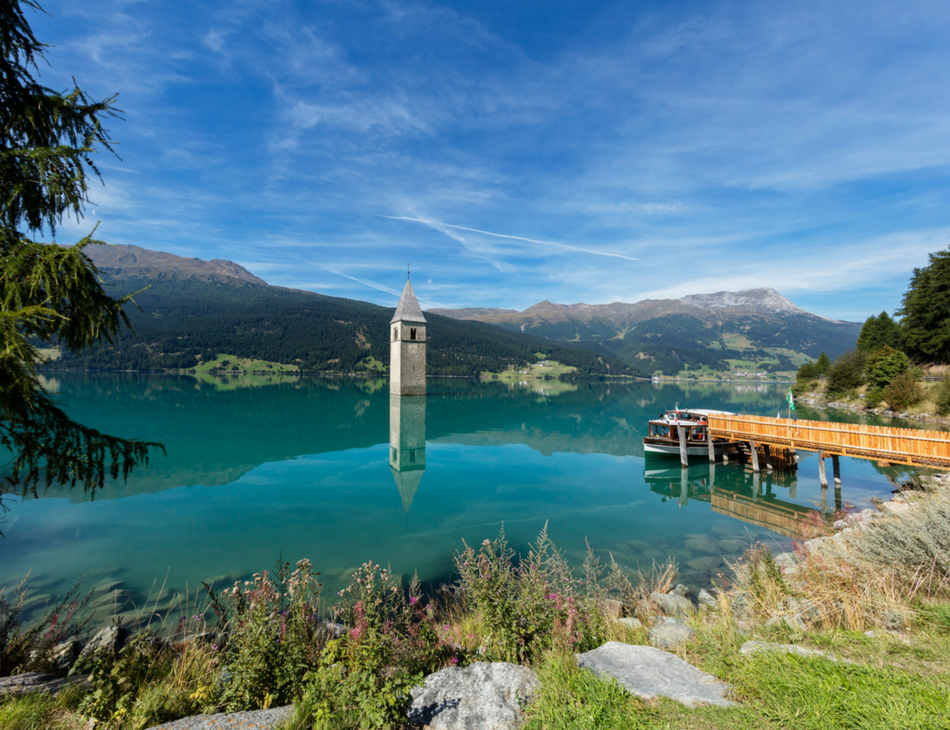 #5 Whispering walls

Glurns-Glorenza
is a really unique place. Not just because it's the smallest town in Val Venosta, but because it's the smallest town in the Alps, with a population of just 900, to be encircled by intact medieval walls. It's worth a trip down those historical alleyways!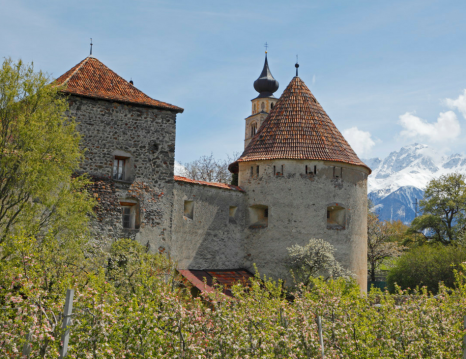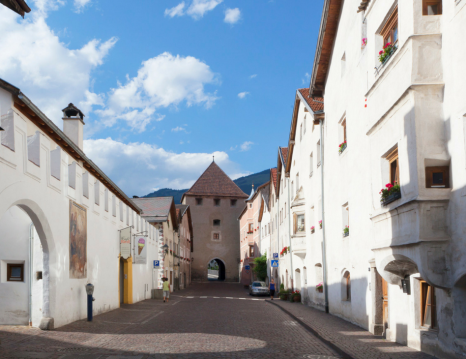 #6 Time travel between stone walls

From town walls to castle walls: a trip to
Churburg
fortress is an obligatory feature on the summer holiday agenda for fans of all things chivalrous! The noble Renaissance castle watches over Schluderns with an impressive armoury and weapons collection and tells of times gone by in fairytale arched passageways.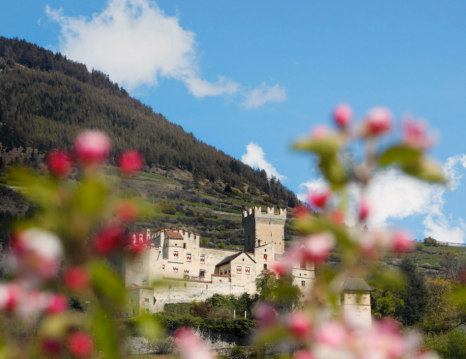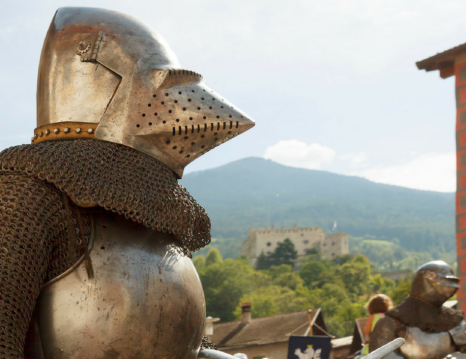 #7 In the valley of the sweet fruit

The climate of Val Venosta is perfect for growing things – as the 'Marille', or apricot, has found out. It particularly enjoys it here, and not only because, along with other things, it has a
party held in its honour
. Val Martello is currently famous up and down the land for its berries: strawberries, raspberries, blackberries and blackcurrants ripen here.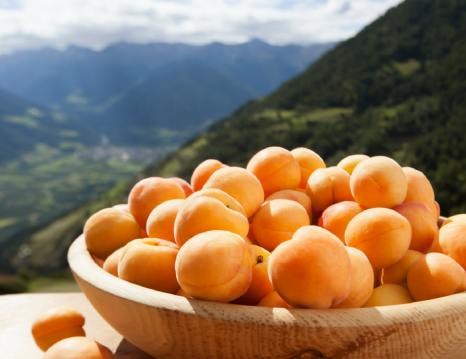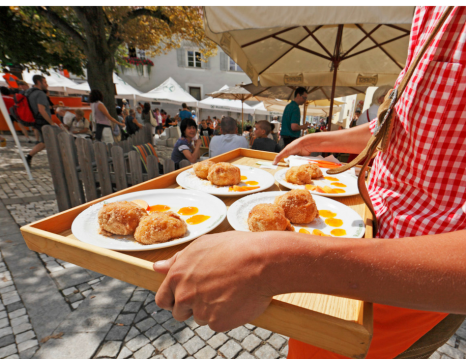 #8 A different kind of cooling off

Having fun in the water is always a top tip in summer! Hikers can look forward to the impressive and powerful freshness kick of the
waterfall at Partschins
, while
action fans
are catered for, too: rafting along the Etsch river, kitesurfing on Reschensee lake or guided kajak tours – a summer holiday is a great time for trying out new things, after all!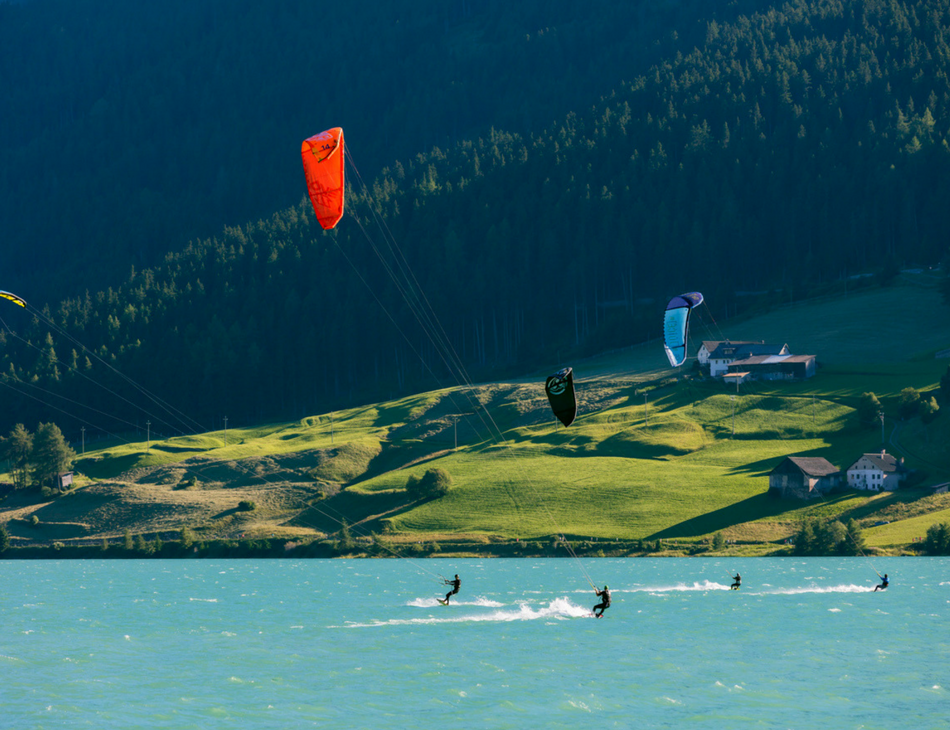 #9 On traces of marble

It is known as white gold and has a long history in Laas, as well as being held in particularly high regard. Laaser marble, of course! Its contribution to the culture of Val Venosta is recounted in
marble-themed guided tours
, which are available several times a week during the summer!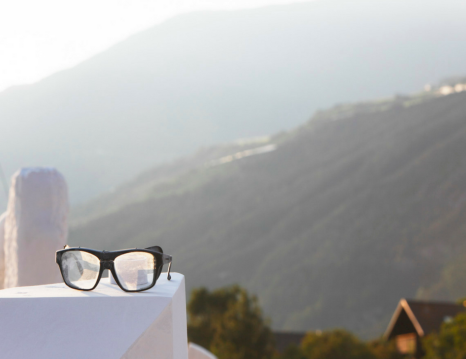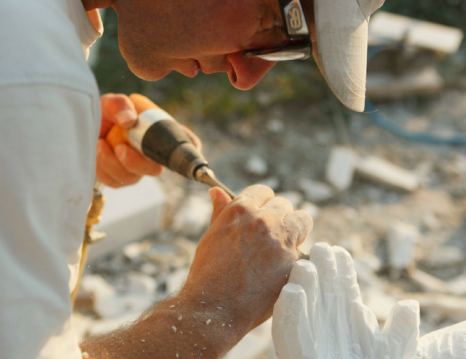 #10 'Alm' culture and fun in mountain huts

They nearly steal the show from the mountain peaks. As a hiking destination or place to stop and rest, they hold their own. We're talking about
mountain pasture huts and refuges
in Val Venosta, which serve original Val Venosta dishes and home-made farm products on sun terraces affording fantastic all-round views.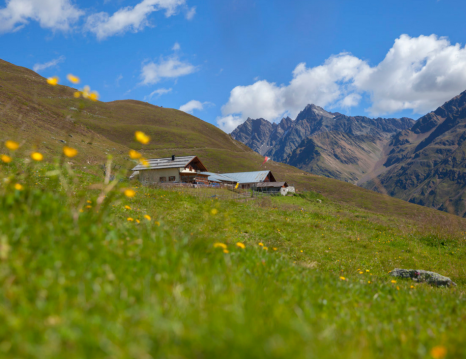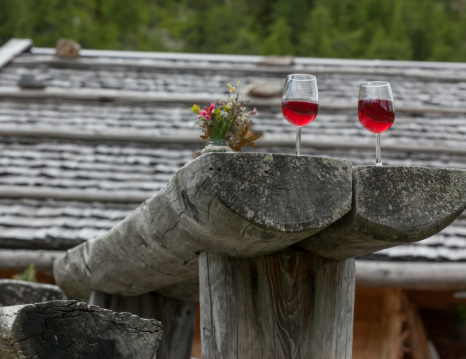 There is sure to be one of these huts near where you're staying with a
private host
. Can you find it?